| | |
| --- | --- |
| | |
| | |
| | |
| | |
| | |
| | |
| | |
---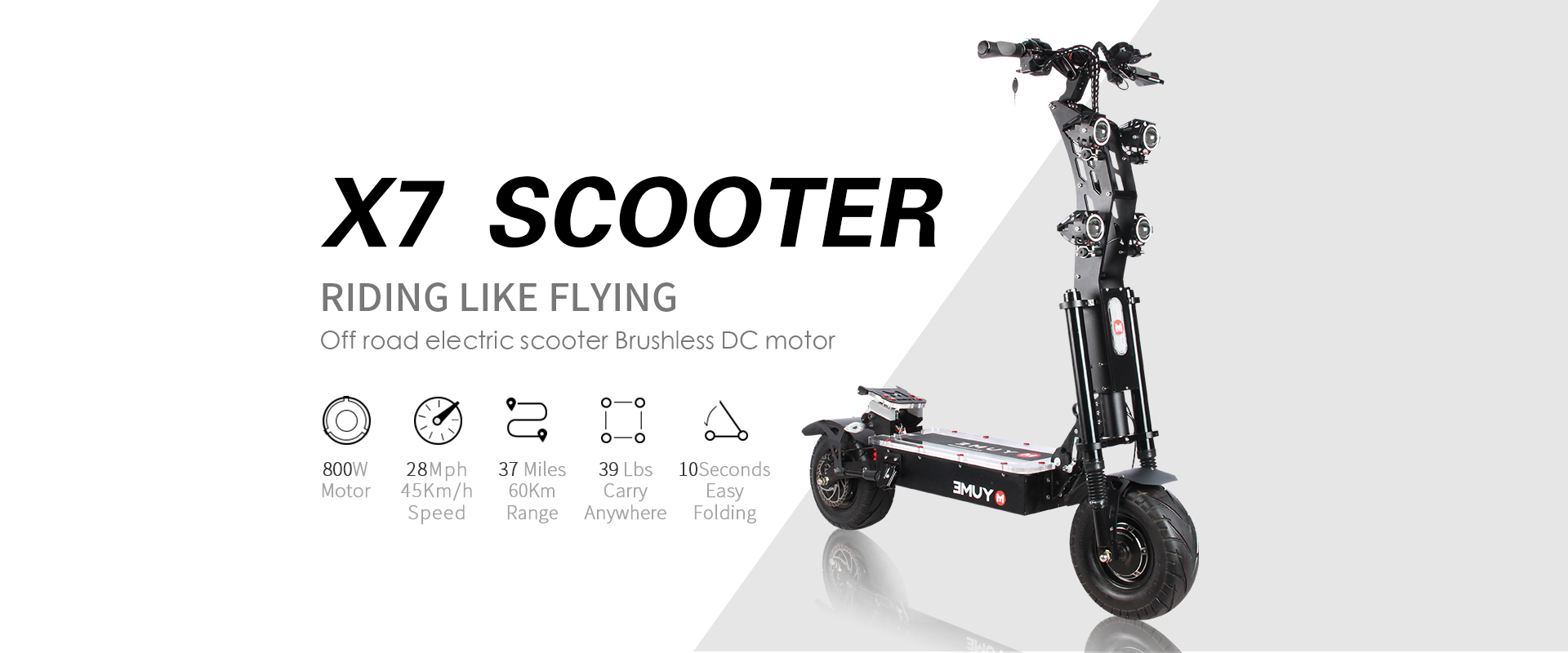 Maximum Speed & Acceleration Scooter
YUME X7 is a high-speed electric scooter designed for professional players,
we try our best to use the most advanced first-class accessories,
it has double before and after the motorcycle level hydraulic shock absorption,
Real Powerful 8000W double brushless motor, combined with 120AH controller,
can quickly reach the highest speed, easily climb to 35-60 degrees,Adapt to any terrain.
Three-bar motorcycle shape, solid and stable, and domineer full,
try to meet the players to all the imagination of high-speed electric scooter.
---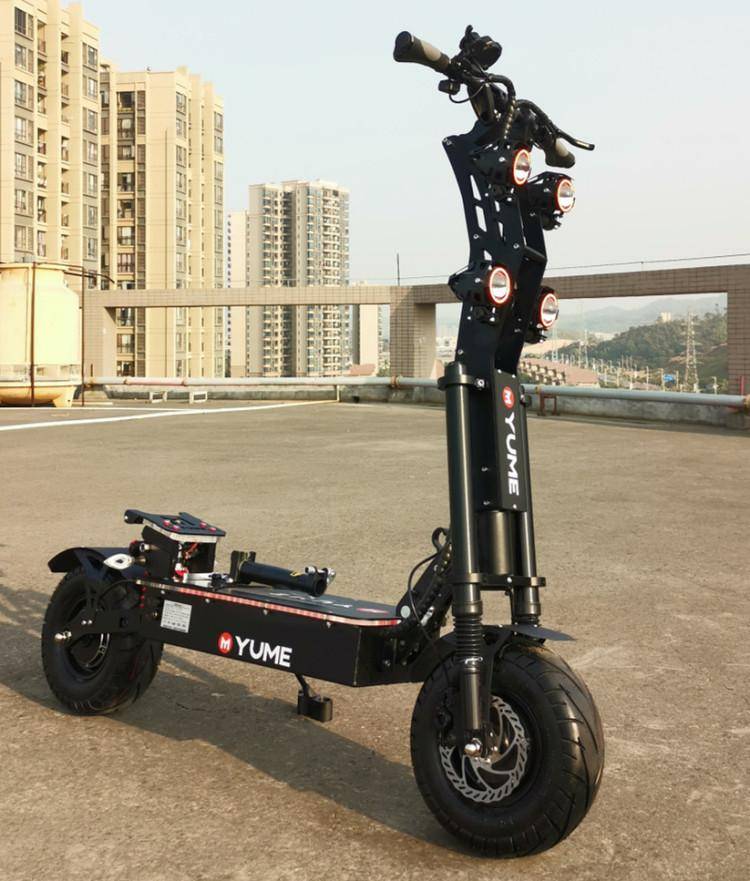 Maximum Speed & Acceleration Scooter
The YUME X7 is a high speed electric scooter designed for the ultimate experience.
Its motorcycle grade inverted hydraulic front shock absorbers and double rear spring brake enable ride in any terrain.
The two powerful brushless 4000W motors in combination with two 120A controllers deliver
a peak output of 8000W and climb up to 30% inclines with ease.
Hydraulic brakes+E-ABS
高速行驶急停? 好的没问题!
Full hydraulic brakes
相比碟刹大大提升了刹车手感和灵敏度
in combination with the ABS system provide for safe and accurate braking power to tame this beast.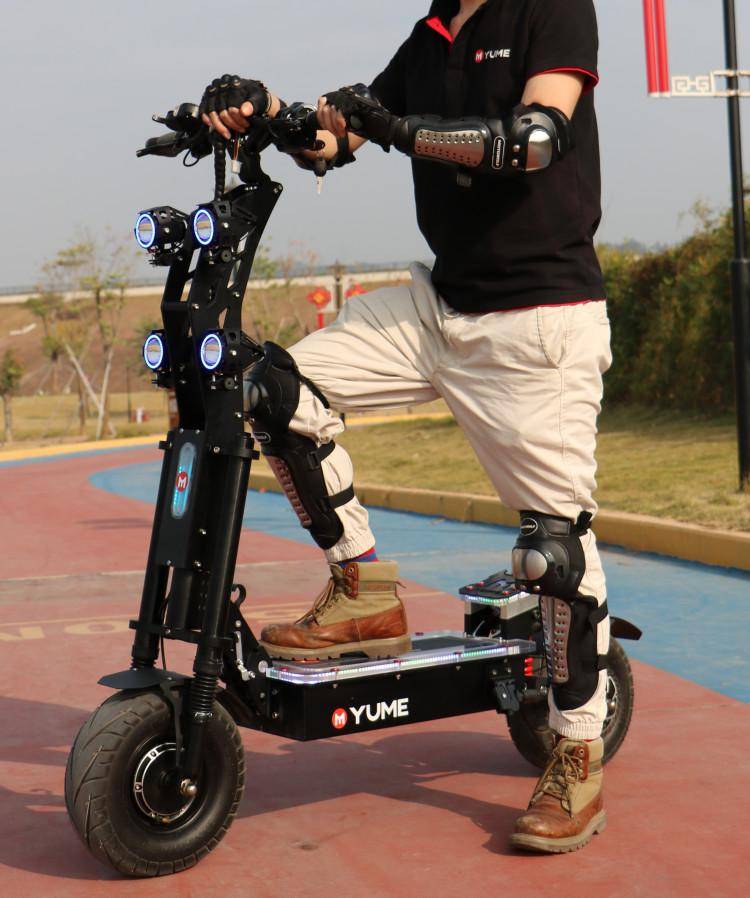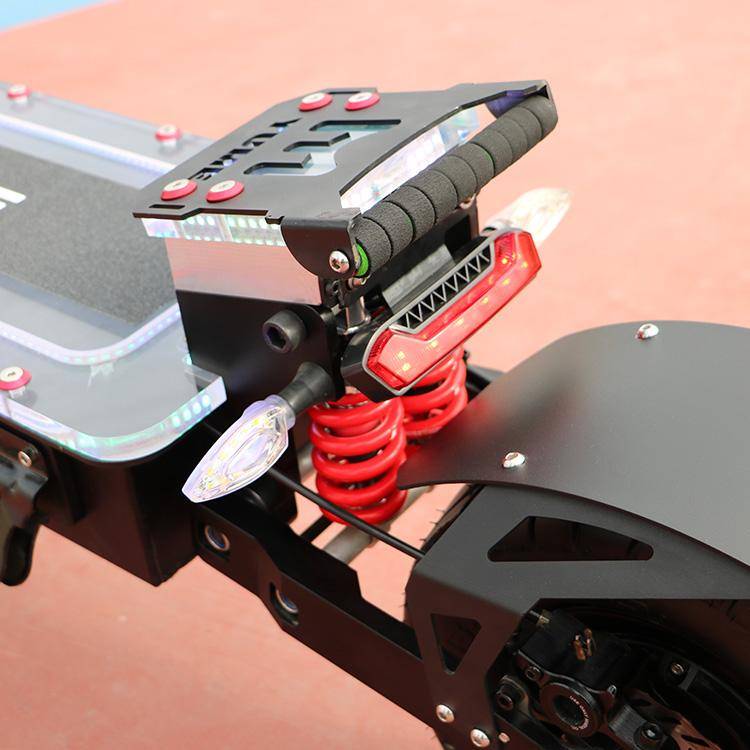 Motorcycle grade hydraulic shock —— doubl
Shock absorption is the most important factor affecting riding comfort, and Yume focuses on its optimization.
The Yume X7 uses motorbike-grade hydraulic shock absorption, plus an additional shock absorber in the front and back, which greatly improves the shock absorber, allowing you to ride as smoothly as a city road in any terrain
---
Intelligent Display
The YUME scooter's multi-function LCD provide all the information you would ever need from speed, average speed, trip time, trip distance, total distance, back light and battery level to plan your trip
YUME采用XX背光仪表,可显示档位、速度,平均速度,旅行时间,旅行距离,总距离,电池电量。相比彩色表盘,YUMEX7背光仪表在白天强光下依然清晰显示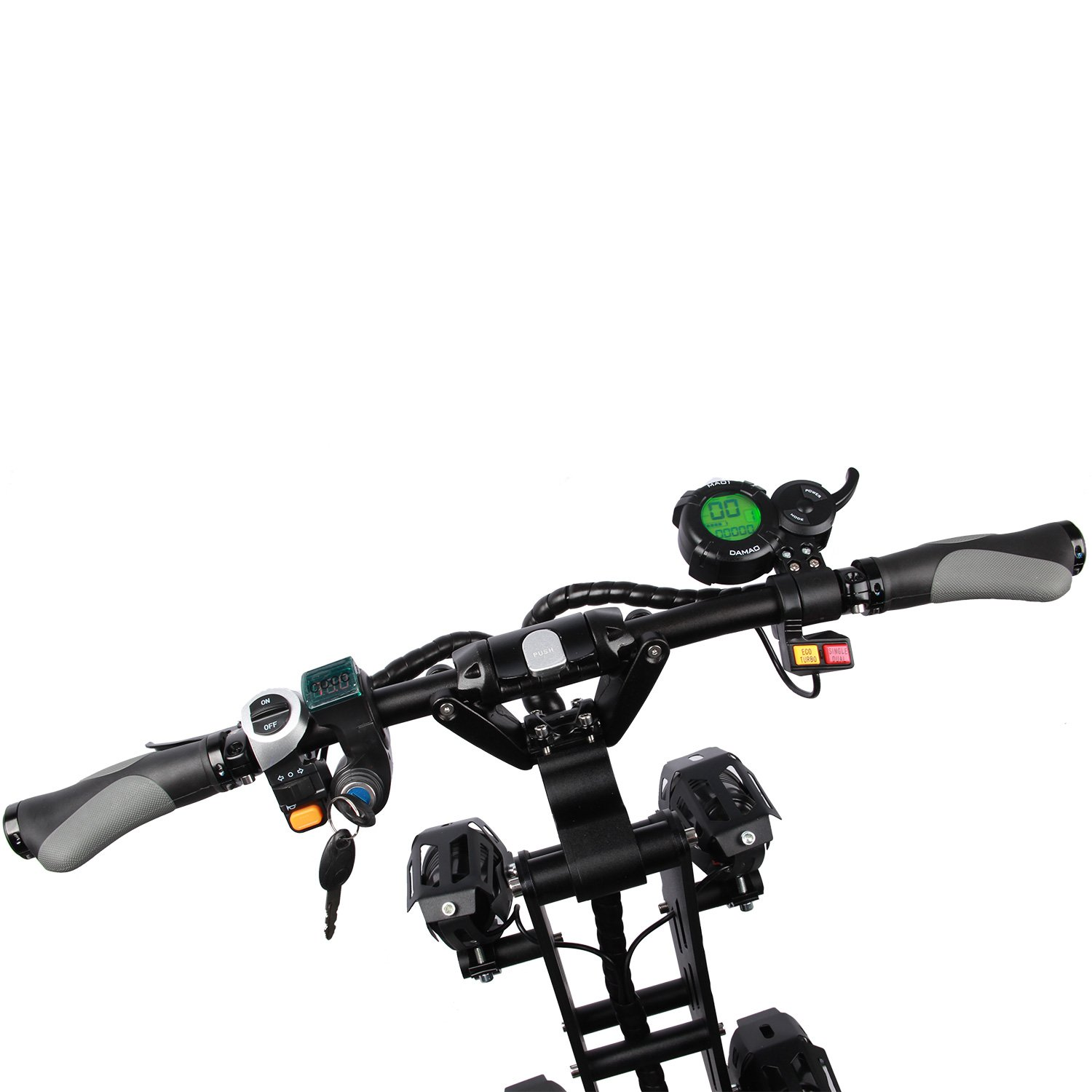 安全的快速充电
在充电接口方面,yume X7配备了双倍充电器,支持双插口同时充电,并对充电安全性能进行了优化,充电速度提升2倍.
过流保护、短路保护、温度异常保护、多收保护、过放保护、及欠压自动休眠,
YUME X7 13inch ELECTRIC SCOOTER 55MPH 8000W
Free Shipping, Duty-Free. 
  Dual Motor-4000Wx2, 50AH, Up to 55Mph/62Miles
  Dual Motor-4000Wx2, 35AH, 
Up to 55Mph/55Miles
  
Wheel (13 inch
)

  Weight: 139 LBS - Load capacity: 330 LBS
YUME X7 Powerful 13" Dual Motor 8000W Road Tires Up to 55/62Miles & 55mph Foldable Electric Scooter for Adults
Battery capacity (AH)

60v 35ah/ 60v 50ah

Max. Speed ( km/h)

55mph


Range

55/62miles


Grade Ability

40 degree

Speed change

3 speed change

Tire

13 inch Road tubeless tire

Frame material

Aluminium alloy+Iron

Display

Color display

Maximum load

330lbs


Motor power

4000 Watt *2 Motors

Brake

Hydraulic

 brake+Electronic blackout brake

Suspension

Hydraulic Suspension

Light

Double headlight + Acrylic board light + Turing light(front + rear )

Charger

Two chargers for each scooter
★[X7 Pro Superior Performance]:

 X7 electric scooter features a powerful dual-motor, Hydraulic brake, 2*4000w powerful brushless direct current motors with max output 8000w can boost the e-scooter for adults up to a high speed of 55mph. A high capacity 35/50Ah battery makes a max riding range reach 55/62 miles. A multifunctional driving system shows you how to easily adjust the speed to meet your local requirements, choose the style you like.
★[Secure and Reliable E-scooter]:

 60V 35/50AH lithium battery without pollution, 330lbs Max Load Weight. Travel up to 55/62 miles and recharges fully in as little as 6-8 hours. Come standard with the front and rear Hydraulic brakes system. A digital speedometer with 3-speed modes, 2 power modes, dual motor control, easy to adjust the speed. Passed all the test under UL2272 to make sure whole scooter and battery are reliable, which provide more guarantee.
★[Stylish and Versatility Details]:

 Super spring suspension, reduce the bumpiness, improve the driver comfort. 13" anti-slip tubeless tires help to slow down the speed effectively. Equipped with LCD smart screen, which displays time, gear, battery, speed. Every detail shows our YUME heart and specialty.
★[Portable and Foldable Design]:

 Quick folding mechanism allows it to be folded and unfolded in seconds. Carry it on public transportation, store it in your trunk of the car easily and any destination you desire effortlessly, occupying little space and suitable for travel.
★[YUME friendly Customer Service]: 

If you have any problems with your scooter, you can contact us at any time, we will try our best to solve your problem.